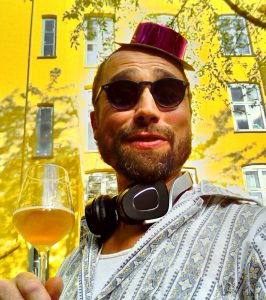 This is a place where I'll be thinking out loud about how the civic tech and accountability community measures, assesses and learns about its work. It's not something we've been especially good at, despite pressure from donors and push back from the people we're supposed to be serving. I'm making an effort to contribute to a more productive dialogue than the peanut gallery hounding sloppy research, but also recognize that a lot of conference snark and snide remarks are grounded in important questions about why and how we measure, and the problems with being lazy about it.
I hope that by giving a running play-by-play of ongoing research and discussions relevant to measurement in this field, we can harness some  the critical energy behind conference snark, towards more careful approach to how we measure, assess and demonstrate impact.
About me:
I'm a cofounder of the engine room, where I led research work among other things, until setting up in academia in 2016. I'm now a phd fellow at the University of Oslo, and a visiting fellow at the Beeck Center for Social Impact and Innovation at Georgetown, working on institutional drivers for open government and digital civic engagement. I'll put up a page with links to my research shortly someday.
I also advise organizations on research design and methodological strategies on a pro bono basis. Get in touch if you're trying to fix something wrong in the world and need help with methods or systems for data capture, analysis or mobilization. If I can't help you, I probably know someone who can.
I tweet @cosgrovedent, can be reached at 6855b8a3@opayq.com.