Many analysts (including yours truly, in a book called "Government 2.0") predicted that by 2016, digital government would already long be a reality. In practice, the "e-gov revolution" has been an exceedingly slow-moving one. Sure, technology has improved some processes, and scores of public services have moved online, but the public sector has hardly been transformed.

What initial e-gov efforts managed was to construct pretty storefronts—in the form of websites—as the entrance to government systems stubbornly built for the industrial age. Few fundamental changes altered the structures, systems and processes of government behind those websites.
That's William D. Eggers* writing in Nextgov. He argues that the promise of e-gov is finally set to deliver due to market dynamics whereby the "consumers" of e-gov are now a bunch of millenials who are so accustomed to digital services that they won't put up with crappy services from government (plus revolutions in govt, more tech savvy politicians, and the widespread adaption of agile approaches).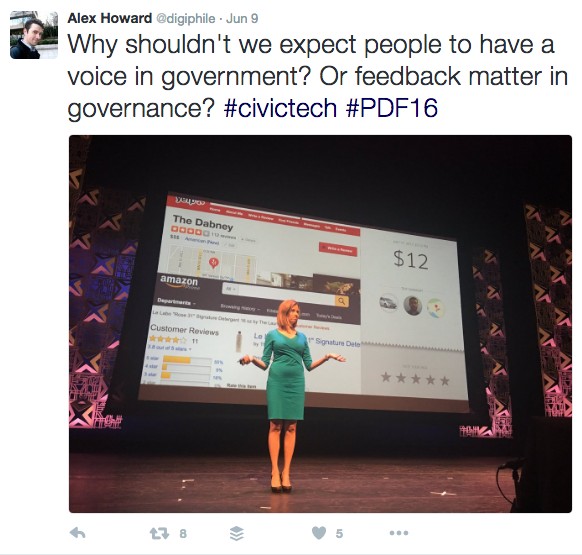 I like this line of thinking, though this short read does seem overly simplistic (the single comment notes that some of the power dynamics to which government is beholden to, like legislative and procurement processes, are inherently opposed to agile). Not in the least, it's worth noting that this argument only makes sense in a political marketplace where there is already functional accountability (ie: not in most developing economies where we would like to see civic tech pulling it's own weight).
*=byline says he's the ED of a think tank that google can't find, Wikipedia nominates him "government consultant"